The father of new Las Vegas, billionaire Steve Wynn.
Want to know who's responsible for the more resort feel of Vegas nowadays? Take a look at Steve.
Steve Wynn, who's real name is Stephen Alan Weinberg, is a Las Vegas casino mogul and developer that has been one of the driving forces in the development of Vegas in the past 20 years. And he has his hand in some of the top casino projects in Nevada. You like the Bellagio Hotel? That's Steve's work. Golden Nugget? Steve Wynn. The Mirage? Uh-huh, Steve again. The pirates doing their thing at Treasure Island? Steve Wynn.
Who is Steve Wynn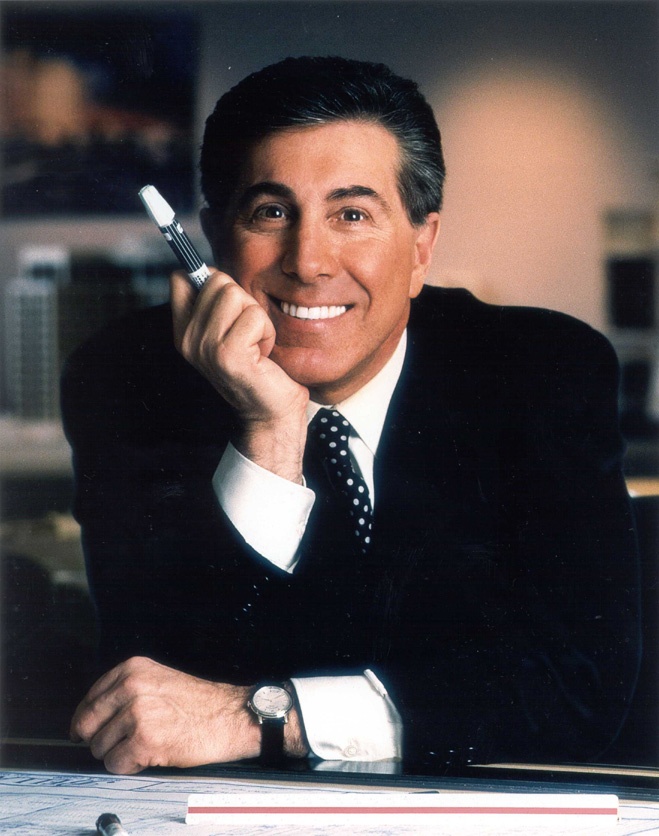 Wynn was born in 1942 to a middle-class family in New Haven, Connecticut and graduated from the University of Pennsylvania in 1963, with a degree in English Literature. English Literature, yup. It's always crazy to me to see people who have a certain career path and then their college major is completely different from what they do for the rest of their lives. How could English Literature possibly help in his casino business? Perhaps to be more articulate? Since we're so cultured here at CasinoSmack, here's a quote:
For most men (till by losing rendered sager)
Will back their own opinions by a wager.
~George Gordon, Lord Byron, "Beppo"
Back to Steve. Time Magazine called him "not only a great salesman of insane ideas and a clever real estate player but also the gaming industry's most brilliant designer".
He has casino in his blood 
His dad ran bingo parlors as Steve was growing up, so he got intimate knowledge of the gambling market. Unfortunately, his dad passed away when Steve was in college. Steve then took over his father's business and used the profit to invest in the Frontier Hotel and Casino in Las Vegas, his first foray into the Vegas casino market. That was the start, and it makes you wonder if he knew how far he was going to go. From what I've learned, most entrepreneurs have a vision of what they want. Maybe not to the extent of where he is now, but he had to have seen success coming.
The 1970's were good for Steve Wynn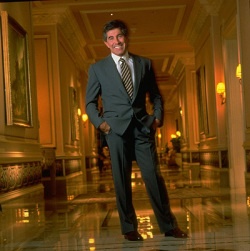 Through real estate investments, he used the return on his investments to get control of the Golden Nugget, and subsequently expanding and renovating the casino into a four diamond resort. Steve later sold the Golden Nugget for $440 million and began his work on the Mirage, opening in 1989.
You can pretty much trace the opening of all these huge casinos on the Strip in Vegas to the Mirage. Back in the day all you saw were straight up casinos. Now you get these entertainment locations like New York, New York with rollercoasters. This is the moment when Vegas got more of that amusement park feel.
Into the 1990's
1993 brought the opening of Treasure Island by Steve. Every time you check out the "Battle of Buccaneer Bay" with the pirates and all that, give a little shout out to Steve.
1998 brought the badass hotel, the Bellagio. It's got an eight acre artificial lake with the Fountains of Bellagio, at an original construction cost of $1.6 billion. Inside the Bellagio you can check out Dale Chihuly's Fiori di Como, which is composed of over 2,000 hand-blown glass flowers and covering 2,000 square feet of the lobby ceiling. One of the most amazing shows I've ever seen is "O" by Cirque du Soleil at the Bellagio. You have got to check that out if you haven't already.
The new millenium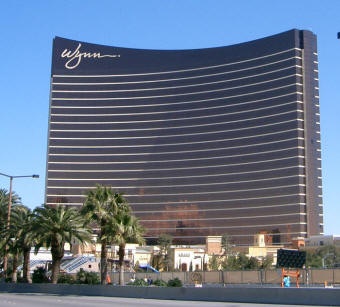 2000 and Steve sells his company Mirage Resorts to MGM Grand Inc for $6.6 billion in June 2000. The new company is now known as MGM Mirage.
2004 comes and Steve Wynn officially becomes a billionaire, with a net worth at $1.3 billion. Billion dollars, daaaammmmnnn.
2005 and the arrival of Wynn Las Vegas Resort and Country Club, a five diamond resort on the Las Vegas Strip by Steve Wynn in Paradise, Nevada. 215 acres, this resort is HUGE. It's the tallest building right now in the Las Vegas area, 48 stories in the air. I like the fact he named it after himself. I mean, he's had so much success, why not gloat a little bit and see your name out on the Strip in big letters?
Steve, now in his 60's, figures to have tons more success in the casino market in the coming years. I'm personally excited to see what's next with him.